Floating Escape
Floating massage
Discover this relaxing 30 minute massage that takes place in the water while you indulge in the incomparable sensation of floating.
This experience includes: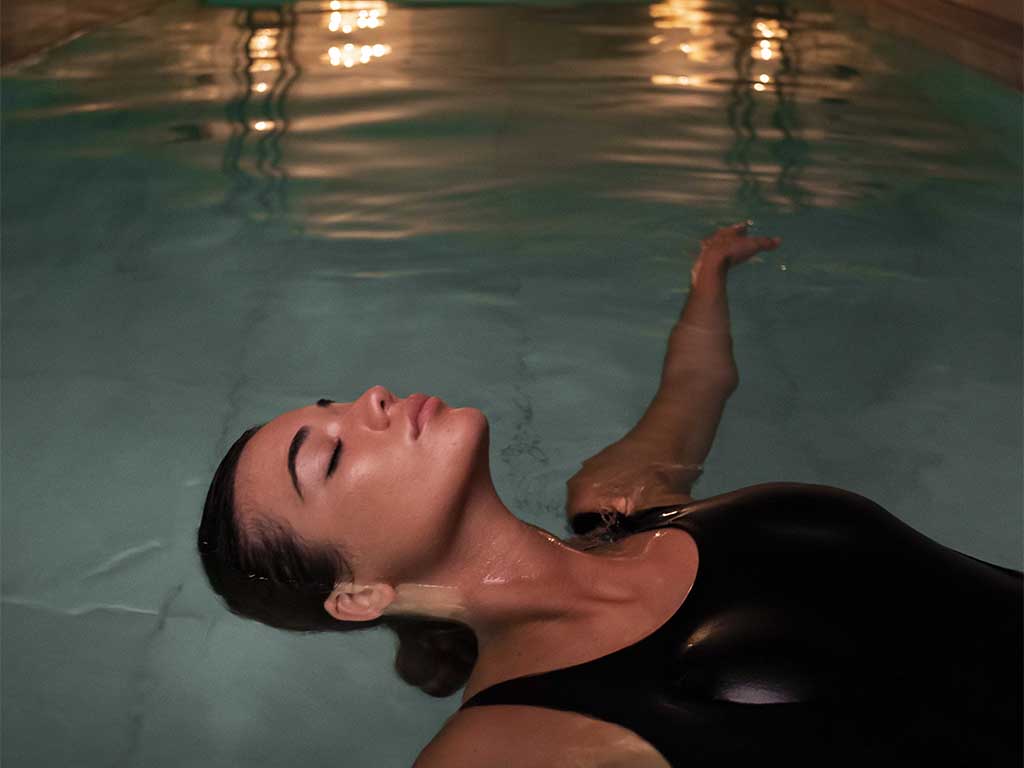 RELEASE TENSIONS
Imagine letting yourself be carried away by one of the most pleasurable sensations that exist: floating. Imagine that, during this time, you would also enjoy a massage in the water taking advantage of weightlessness until you lose notion of time and space. This is a unique and unforgettable experience inspired by the Watsu of Japan to release both physical and emotional tensions through interaction with water and ancient Shiatsu techniques.
THERMAL BATHS
The Floating Escape experience includes our iconic thermal baths at different temperatures: the Caldarium (Hot Bath 40ºC), the Frigidarium (Cold Bath 16ºC and Iced Bath 10ºC), the Tepidarium (Warm Bath 36ºC), the Balneum (Thousand Jets Bath), the Vaporium (Steam Bath with aromatherapy), our exclusive outdoor bath and the Flotarium (Salt Bath). During your tour you can access the relaxation area with warm marble seats and taste our special AIRE tea.
MASSAGE IN THE WATER
Enjoy a 30 minute aquatic massage in the Tepidarium that takes advantage of the weightlessness caused by buoyancy to exert various swings, pressures and stretches on legs, back, arms, neck and skull that help to decompress the joints and lower the tone of the muscles while intensely relaxing both body and mind. During the massage time, you will perform a series of inhalations with lavender essential oils directed by your therapist that will help you enter a state of deep relaxation. At the end of the massage, you will receive a refreshing fruit juice.
BENEFITS OF TREATMENT Floating Escape
ACHIEVES
a deep state of relaxation
FINDS
the freedom that water offers
TIPS AND RECOMMENDATIONS FOR ENJOYING THE Floating Escape
01.
Let yourself be guided by the therapist while you float
02.
We recommend alternating hot and cold baths for a better stimulation of your body
ENHANCERS
OTHER EXPERIENCES TO ENJOY Vallromanes