Slow Emotions
RELAX AND REST
Get ready for a few days where time stands still. Live a unique experience with thermal baths and a relaxing massage of 30 minutes and enjoy a night of peace and harmony in Mas Salagros EcoResort 5*. The experience includes one night's accommodation.
Duration of the massage
Total duration of the experience 120'
This experience includes:
FEEL
When you feel slowly, you feel so much more. Get ready for a few days to stop time and focus on what really matters: you.
DISCOVER
This experience includes accommodation in a double room with terrace in a room specially designed to ensure an atmosphere of peace and harmony. Also, a breakfast composed of 100% organic premium products, such as local cold meats and cheeses, eggs from our farm, fruits and vegetables from our own garden, freshly baked pastries and bread or homemade jams and yogurts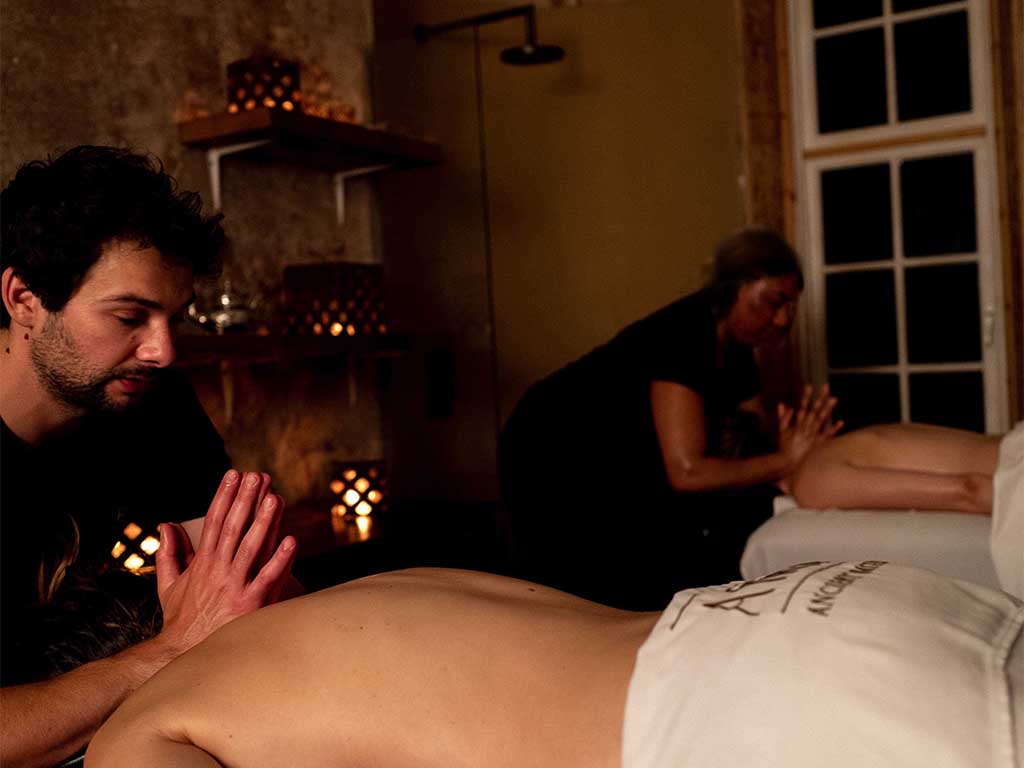 ENJOY
Slow Emotions also includes our Ancient Baths experience, a journey for the senses through a tour of the different thermal water rooms at different temperatures. All crowned by a relaxing 30 minute massage and a refreshing juice.*For reservations, please contact vallromanes@beaire.com or cal+34 93 220 44 30. Available every day except Saturdays, holidays and holiday eves.
BENEFITS OF TREATMENT Slow Emotions
COMBINES
relaxation and rest
TIPS AND RECOMMENDATIONS FOR ENJOYING THE Slow Emotions
01.
If at any time during your massage you feel that the pressure is too intense or too light, please tell your therapist
02.
Focus on the present moment and your inner self
03.
Close your eyes and follow your sensations and your instincts, they will tell you when to change to another bath with a different temperature
04.
Enjoy nature by taking a walk through our facilities before or after the thermal baths
ENHANCERS
OTHER EXPERIENCES TO ENJOY Vallromanes